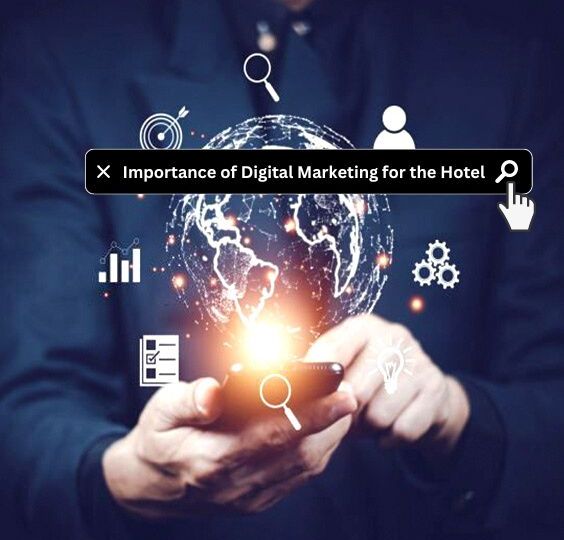 Quick overview of Midinnings
A digital marketing company called Midinnings is situated in Udaipur, India, and it offers a variety of services to businesses and organizations. They provide search engine optimization (SEO), social media marketing, pay-per-click (PPC) advertising, website design and development, content marketing, and Graphic designing.
The company is renowned for its results-driven approach to digital marketing, concentrating on providing its clients with quantifiable and significant outcomes. They assist companies of all sizes and across a range of sectors in reaching their target market and achieving their marketing objectives.
Using the most recent tools and methods, Midinnings' team of knowledgeable and expert digital marketing specialists provides their customers with high-quality services. Their clients frequently compliment them on their communication, transparency, and ability to produce outcomes since they place a great emphasis on customer happiness.
In conclusion, Midinnings is a popular and trustworthy digital marketing firm in Udaipur, renowned for its high-quality offerings, results-driven strategy, and emphasis on client happiness.
The Importance of Digital Marketing for the Hotel Industry
The digital era has had a significant impact on the hotel industry as more and more individuals book their vacation online. In order to remain competitive and attract potential customers, digital marketing has become more crucial for hotels. We'll talk about the value of digital marketing for the hotel sector in this blog article.
Enhanced visibility: As more and more individuals do their hotel searches online, digital marketing can assist lodging establishments in enhancing their visibility and connecting with prospective guests. This is possible through search engine optimization (SEO), which entails making adjustments to a hotel's website to make it more visible to search engines and rank higher in search engine results pages (SERPs).
Targeted advertising: Hotels can focus their advertising through digital marketing to particular demographics, such as those who have looked for hotels in a particular area or who have expressed an interest in travelling. Pay-per-click (PPC) advertising, social media advertising, and other digital advertising channels can all be used to deliver this tailored advertising.
Improved customer engagement: Digital marketing provides hotels with an opportunity to engage with their customers through social media, email marketing, and other digital channels. This engagement can help build relationships with customers and encourage repeat business.
Increased consumer engagement: With social media, email marketing, and other digital platforms, digital marketing gives hotels the chance to interact with their customers. This interaction can foster client relationships and promote repeat business.
Competitive edge: Hotels can gain an advantage over their rivals through the use of digital marketing. Effective use of digital marketing techniques can help hotels stand out in a congested market and draw in more clients.
In conclusion, digital marketing is crucial for the hospitality sector to remain competitive and attract new clients. Hotels can gain a lot from digital marketing through enhanced visibility, targeted advertising, improved customer engagement, increased bookings, and a competitive advantage. In order for hotels to prosper in the current digital era, it is crucial that they invest in digital marketing
Services of Midinnings
To assist companies in enhancing their online presence and achieving their marketing objectives, Midinnings provides a variety of digital marketing services.
An outline of the services they offer is shown below:
Search Engine Optimization (SEO): In order to raise a website's position on search engine results pages, Midinnings offers SEO services (SERPs). To enhance website traffic and visibility, they employ a range of strategies, including keyword research, on-page optimization, and link building.
Website Content Writing: For the creation of excellent, search engine optimized content for websites, Midinnings provides content writing services. Their staff of skilled content writers develops articles that interest readers and motivate them to take an action, such making a purchase or completing a contact form.
Graphic Designing: In order to provide aesthetically appealing and successful marketing materials, Midinnings offers graphic design services. A business's branding and marketing objectives are taken into account when its team of graphic designers crafts logos, brochures, flyers, social media graphics, and other marketing materials.
Social Media Marketing: To assist companies in connecting with their audience on well-known social media platforms, Midinnings offers social media marketing services. To raise brand exposure and enhance website traffic, their team organises social media advertising campaigns, manages social media accounts, and develops social media content.
Pay-per-click (PPC) Advertising: To assist businesses in reaching their target audience through internet advertising, Midinnings offers PPC advertising services. With the purpose of increasing conversions and directing targeted visitors to websites, their team develops and manages PPC campaigns on websites like Google Ads and Facebook Ads.
In general, Midinnings provides a wide range of digital marketing services to assist companies in enhancing their online presence and achieving their marketing objectives.