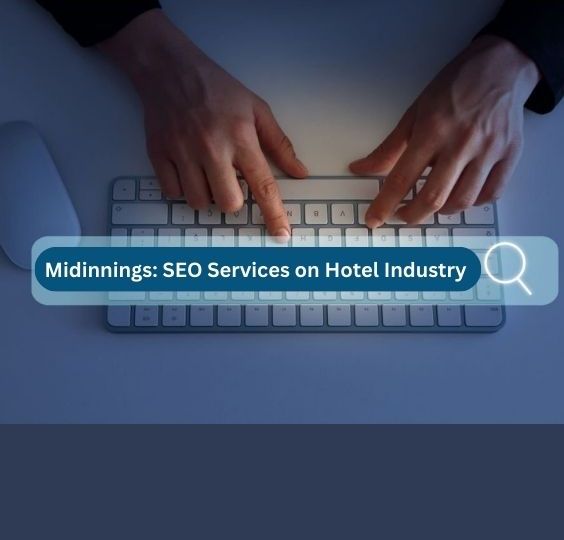 About Midinnings'
Leading digital marketing firm Midinnings is situated in Udaipur, India. The company specializes in offering companies of all kinds a broad range of digital marketing services, such as social media marketing, SEO, website creation, and more.
Midinnings is dedicated to providing top-notch digital marketing solutions that aid businesses in achieving their objectives and maximising their online presence. The company has a staff of knowledgeable and experienced individuals. The company has experience working with clients from a range of sectors, including healthcare, education, hospitality, and more. It is also well known for producing effective digital marketing campaigns.
Development of social media strategies, content generation, community management, and social media advertising are just a few of the social media marketing services offered by Midinnings. The SEO services offered by the company are designed to increase a website's exposure and ranking on search engines, assisting businesses in attracting more organic visitors and generating leads.

Midinnings' SEO Services On Hotel Industry
The SEO services offered by Midinnings can assist hotels in the hospitality sector raise their online presence, draw more visitors to their websites, and boost bookings.
Hotels can gain from Midinnings' SEO services in the following ways:
Keyword Research and Optimization: Midinnings' SEO experts can identify relevant and high-traffic keywords that are specific to the hotel industry and optimize the hotel's website content, including landing pages, blog posts, and descriptions, for those keywords.
On-page SEO Optimization: Midinnings' SEO team can perform on-page optimization, including optimizing page titles, meta descriptions, image alt tags, and headings, to improve the website's search engine ranking.
Local SEO Optimization: Midinnings can optimize the hotel's Google My Business listing, including creating and optimizing the hotel's Google Maps listing, to ensure that the hotel appears in local search results for relevant queries.
Content Creation and Optimization: Midinnings can create high-quality and engaging content, including blog posts, infographics, and videos, that is optimized for search engines and relevant to the hotel industry.
Link Building: Midinnings can build high-quality backlinks to the hotel's website from other relevant and authoritative websites, which can improve the website's search engine ranking and credibility.
In conclusion, hotels in the hospitality sector can benefit from Midinnings' SEO services by increasing website traffic, generating leads, and making more online reservations.