Midinnings is a versatile marketing and communications agency based in Udaipur, Rajasthan. We are the outcome of accident and shortcomings. Shortcomings of agencies which we couldn't find when we were Clients.We could just not understand why simple things couldn't happen seamlessly and without a glitch.
Midinnings: A Marketing & Communications Agency is a full service agency catering to your marketing needs across various channels. Midinnings as its name connotate the mid and most important phase of your business. we are people with 'commitment'. The Innings we play for you online to achieve extraordinary feats,  with a vision to scale your brand presence online. We are an enthusiastic bunch of youthful and creative individuals with united vision. 
We are providers of heavy dose collaborative problem-solving skills and that sets us apart. We are not just plain marketers or service providers but relationship builders. Precisely the intelligent connections. We create, build, analyze and improve them. Our efforts are channelized towards evolving technologies. We come up with innovative ways to create the Omni-channel, unified marketing efforts across platforms thus ensuring meaningful & long-term relationships.
Our vision is to build valuable brands by cohesive marketing processes and methodologies. We exist to create seamless marketing experience. One that brings the ethos of the company and create meaningful relationships with their customers. We strive to incorporate the most cutting-edge marketing techniques available.
Midinnings understands your brand ethos, and injects energy, value and life into your brands. Our clients know about it. Our Clients spread across Udaipur, Jaipur, Jodhpur, Chennai, Mumbai, Pune, Bangalore, New Delhi has already felt a taste of our beliefs and working style. It's your time to play your innings in style with us.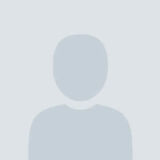 Sumit Kumawat
Event Gurus
Director
Midinnings has been exceptional in providing best SEO services in Udaipur. They have been a partner more than a agency to us. They have taken in every possible way and provided result oriented solutions for our business. If you are looking for a long term partner, I highly recommend them
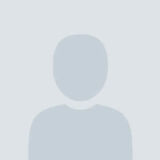 Ajay Sharma
TechVisio
CEO
Midinnings has been wonderful for our PPC Campaigns. The kind of highly competitive business we have, we were very choosy while selecting the agency for our digital campaigns. Midinnings has turned out with full scores. All the Best Guys!!

We are available everywhere around you! Just Ping us!
+91 -9460432660 | info@midinnings.com