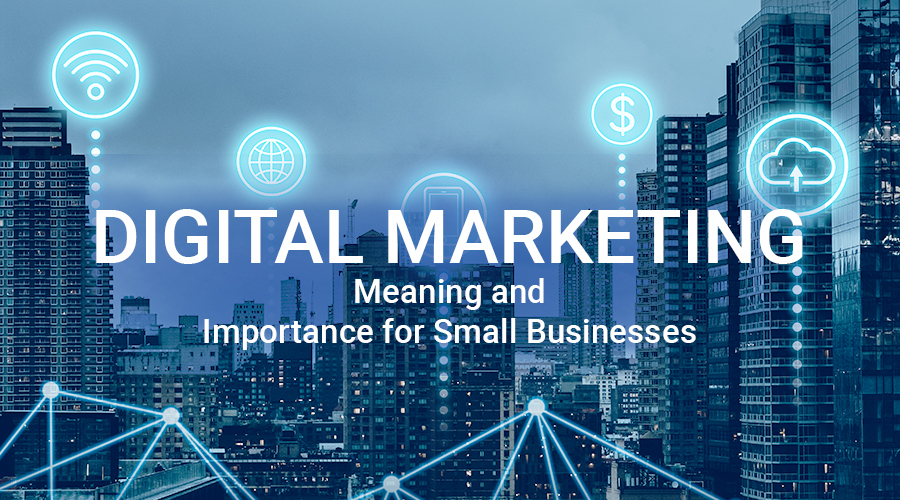 In today's Digital Era, All marketing efforts that use an electronic device or the internet have come under digital marketing. Nowadays all Businesses are using various digital channels such as search engines, social media, email, and their websites to connect with current and prospective customers.
The importance of Digital Marketing for Small businesses, in its wider context, refers to advertising delivered mostly through digital channels such as search engines, websites, social media, email, and mobile apps. Digital marketing is the method by which organizations endorse goods, services, and brands by the use of these online media channels. Consumers heavily rely on digital means to initiate product research. Think with Google marketing insights, for example, discovered that 48% of consumers begin their inquiries on search engines, 33% look to brand websites, and 26% search within mobile applications.
While in this modern time digital marketing meaning, to cover the large network of channels through which marketers must simply integrate their brands. To fully take advantage of digital marketing, Marketers must look deep into today's vast and intricate cross-channel world to discover engagement marketing strategies that work. Engagement marketing is the method of designing meaningful interactions with potential and returning customers' data collected over time.
Components of Digital Marketing :
To learn Digital Marketing Meaning And Importance For Small Business, one should have deep knowledge about various Components of Digital Marketing And these are:-
Paid Search
Search Engine Optimization (SEO)
Content Marketing
Social Media Marketing
Email Marketing
Mobile Marketing
Marketing Automation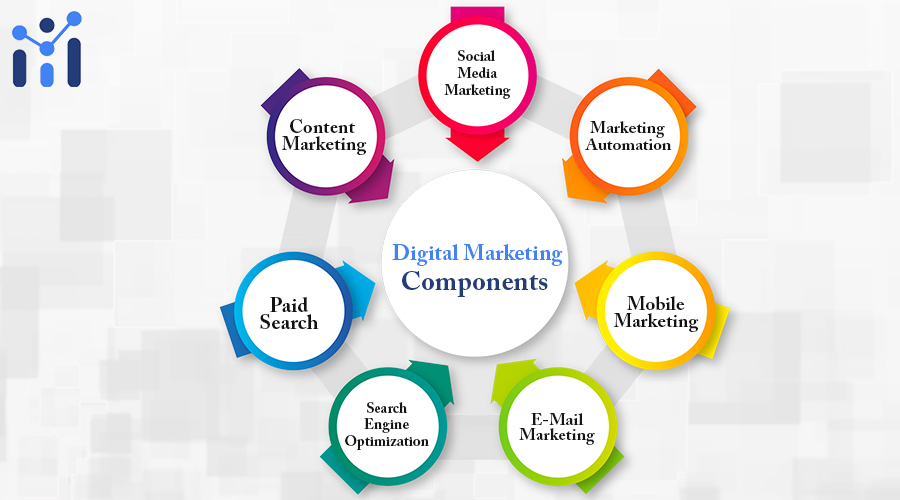 Digital Marketing Importance For Small Business
when small businesses first started, their main focus is mainly on how to get their first set of customers through the door. They may depend on traditional forms of advertising, such as print ads and coupon mailers, or even large roadside signs. They may believe that because they know they provide a good product or service, it's only a matter of time before customers find their way to them.
Hence Digital marketing is important for small business that covers a vast network of digital Components in which customers interact daily. You must understand each of these channels to utilize them effectively.
What are the Benefits of Digital Marketing?
The various Benefits of Digital Marketing for Small businesses are as follows 
It is Cost-Effectiveness
Helps to Reach More Targeted Audience
Increase Brand Awareness
Increase Lead Generation
Increase Customer Engagement And Retention
Allow to Stay Connected With Your Customers
Covers A broad geographic reach
It is Cost efficiency
Provide Quantifiable results
Easier personalization
More connection with customers
Easy and convenient conversions